Quality Service, reasonable rates
Flood work

Steam and Dry cleaning

Stain removal

Tile and Grout cleaning

Carpet cleaning
CALL US TODAY
For Expert Carpet Cleaning in Perth
PEOPLE WALK ALL OVER OUR REPUTATION
Carpet Cleaning Perth, Western Australia
Thanks to the professionals at Expert Carpet Cleaning Perth, your carpets will look brighter, fresher and healthier throughout the year.
WHY EXPERT CARPET CLEANING?
Guaranteed Quality Workmanship
National Accreditation Certificate 111
Fully Trained and Qualified
Ongoing commitment to quality practices and training
We Make Perth Carpets Immaculate
We provide our clients with both steam cleaning and dry carpet cleaning in Fremantle, which means you can choose the cleaning approach best suited to your situation.
We'll give your carpets the care and attention that they require. Here are the details of the two major types of carpet cleaning we provide:
Steam Cleaning Carpets
Some people assume that steam cleaning only uses steam to clean the carpet, but this actually isn't the case. While it is true that the steam cleaning machines used by Expert Carpet Cleaners do give off a large volume of steam, this is not the primary cleaning agent. Instead, the machine injects heated water into the carpet after the carpet has been pre-sprayed with penetrating pH balanced detergent. The heated water injected into the carpet contains a conditioning rinse to keep the carpet fibre soft and is extracted out, leaving your carpets clean and fresh.
By the same token, dry carpet cleaning in Fremantle, Perth is also a slightly misleading term. Whilst the carpet does indeed stay dryer than it would in the steam cleaning process, a small amount of moisture is still used to get the carpets clean. Even so, the dry-cleaning solvents that are
applied to the carpet are highly effective in breaking down any stains and soil that are on the carpet fibres. A small amount of wet solution is used in conjunction with this, and the carpet dries very quickly so that people can walk on it again soon after the cleaning is complete.
Expert Carpet Cleaning Perth offers both carpet cleaning options in Fremantle and the greater Perth area. Steam cleaning carpets is our preferred approach whenever appropriate. Carpet steam cleaning in Perth is particularly well-advised for routine cleanings, or when the carpet is made of natural fibres such as wool. In fact, this is the mode of cleaning recommended by the Wool Board.
However, there are also situations in which dry cleaning is preferable. Ground-in dirt and stains may require several rounds of steam cleaning to come clean. But the solvents in a dry cleaning application will be able to make faster work of them.
And in every case, our certified carpet cleaners always conduct themselves in a friendly and professional manner. They only rely on the most sophisticated, up-to-date cleaning methods in order to ensure that your carpets are cleaned to the highest professional standard.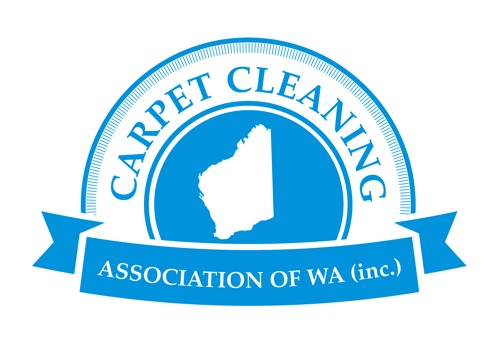 Carpet Cleaning Association of WA- Professionally
Cert III | PRM #30604 | Police Cleared
Fully Insured | Reg # 94179
WE OFFER EXPERT CARPET CLEANING IN FREMANTLE, PERTH
The carpets you install in your home or business represent a significant investment, and routine vacuuming simply isn't enough to ensure they remain in top condition for as long as possible. Instead, you also need to schedule an occasional deep-cleaning in order to get the most out of your carpets.
Expert Carpet Cleaning Perth are a family owned and operated business that has been operating in Fremantle since 1993. In the nearly 25 years since we have established ourselves as a leading provider of professional carpet cleaning in Perth. Our team are experienced, well-equipped and up to date on the latest carpet-cleaning techniques and strategies. We'll leave your carpets looking brighter, cleaner and refreshed.
And we work on more than just carpets. We're also equipped to offer several related services, such as tile and grout cleaning and upholstery cleaning. If your property is located in Fremantle or the greater Perth area, get in touch with us to find out more about how we can help keep your carpets and flooring in top condition.
We Also Offer Tile and Grout Cleaning
We may be best known for offering professional carpet cleaning in Fremantle, WA, but Expert Carpet Cleaners also offer a few other cleaning services. If you have any tiling on your property, we can also give those tiles an in-depth cleaning. Your tiles will sparkle, and we'll even refresh the grout that holds them together.
Our tile-cleaning service uses a revolutionary hydro-cleaner, which has been specially designed to restore tiles and grout to their original sheen without leaving any mess behind. If you've ever had to get down on your hands and knees to scrub the grout between tiles with a toothbrush dipped in a strong acid cleaner, then you'll appreciate the ease and efficiency with which we can clean your tiles for you. Get in touch with Expert Carpet Cleaners Perth to find out more.
Enjoy Brighter, Cleaner Upholstery with Expert Carpet Cleaners Perth
As the leading carpet cleaners in Perth, we know a thing or two about how to get soil and stains out of delicate fabric surfaces. We may invest most of our energy in keeping local carpets clean, but we are also equipped to take care of upholstered surfaces in your house. Your sofas, recliners and dining chairs will look brand new by the time we're finished with them.
Our upholstery cleaning service makes use of gentle detergents, so it is safe to use in family households that have small children and pets. Call us today on 0418 957 690 to learn more about our process, or to request a quote. By the time our team of professionals is finished, your furniture set will have a new lease on life.
Perth Tile and Grout Cleaning Service - Tile and Grout Cleaning Service in Cottesloe Contact us Today for a Quote Email: expert@expertcarpetcleaning.com.au Phone: 0418 957 690 Perth Tile and Grout Cleaning Services If your home has tiled areas, you know the importance...
"Can I just say the guys did a great job last week and look forward to them back on Saturday as they were very professional and personable
Please remember this is level 1 admin area so remind them of the very deep clean on the key walkway where the carpet is black"
"I was very pleased with the work Travis carried out for me today. It has made a difference for sure.
Travis left his drink bottle here and I will put it at my front door for a few days in case he is coming this way again."
"Graeme was booked for 11.00am and he arrived at exactly 11.00am. Will reuse Expert Carpet Cleaning every 6 months without hesitation. Even managed to remove a stain that other so called highly rated carpet cleaners could not do in the past. Recommended.
"