Expert Carpet Cleaning
There are several methods to choose from if you plan on cleaning your carpet. Hence, it is important to know and understand the different carpet cleaning methods. This is more so important if you are hiring a company to clean your carpet. Different companies use different cleaning methods that might not work for your carpet. That said there are five commonly used cleaning methods. They are carpet shampooing, bonnet cleaning, encapsulation, dry cleaning, and steam cleaning your carpet.
From these five, two are commonly used. These two are dry cleaning carpet and wet cleaning carpet. Steam cleaning is also referred to as hot water extraction cleaning by some Perth and Fremantle cleaning companies. This can be attributed to the process involved in cleaning a carpet using steam. A typical steam cleaning process involves the use of high pressured hot water. This is used to agitate carpet fibres thus cleaning it in the process. (N/B: Will cover this in detail later on this post)
Some Perth and Fremantle cleaning companies call dry carpet cleaning compound cleaning. This can be attributed to the process that involves the use of foams or chemical powder to clean carpets. The form and chemical powder used is usually applied on the carpet using special cleaning machines. This usually involves the use of machines like counter rotating pads, carpet cylinders or brush. (N/B: Will cover this in detail later on this post)
What We Offer
Here at Expert Carpet Cleaning, we specialise in two commonly used cleaning methods. These two are steam cleaning and dry cleaning. Each of these cleaning methods has their own advantages and disadvantages. In this post, we are going to share with you these pros and cons as well as other valuable details. We advise you first go through this post before settling on a cleaning company to clean your carpet. It's not just companies you can also use these details if you plan on cleaning carpet yourself.
Steam Carpet Cleaning/Hot Water Extraction Cleaning
Steam cleaning Perth and Fremantle involves the use of high pressured hot water. Not only is steam our preferred cleaning method when cleaning carpets, but it's also recommended by the Wool Board. Steam carpet cleaning is an extraction cleaning method that removes dirt and grime. It's also effective in flushing out your carpets for a deep and thorough clean.
It involves the use of hot water/steam thus the name. The pressured hot water is used to agitate carpet fibres and dissolving dirt in the carpet. This cleaning method involves the process of applying cleaning agents on a soiled surface. This is then agitated using a brush and then rinsed. The next step is allowing the cleaning agents to settle on the carpet.
Once this is achieved, a steam cleaning equipment is used to rinse the cleaning agents on the carpet. The carpet is then left to dry in an air-conditioned or dry room. With Expert Carpet Cleaning, an average size carpet home of 100 sq. ft. usually takes us about an hour.
For drying, it might take between 2 to 3 hours. We would advise that you opt to have your carpet cleaned in the afternoon for it to completely dry overnight. Below you'll find the pros and cons of steam cleaning your carpet.
Advantages
It helps remove soiling that's deep inside your carpet
It allows dwell times for solvents used in cleaning carpets to react
One can use high pressures and chemical concentrates
Use of extraction wand or grooming tool to facilitate the chemical reaction
Highly recommended by worldwide carpet manufacturers and industrial experts
It is perfect for eliminating carpet bacteria, dust mites and even odour
A commonly used trustworthy cleaning carpet method
Safe compared to other cleaning methods as no chemicals are used
Disadvantages
It takes a long time to dry (It's good to note that Expert Carpet Cleaners can reduce this time thanks to our high-quality and powerful cleaning equipment)
Can get expensive given the need for state-of-the-art cleaning machines (You are better off hiring a cleaning company to clean your carpet)
Dry Carpet Cleaning/Compound Cleaning
This is a relatively new cleaning method in the market if compared to other cleaning methods. Over the years, however, it has quickly gained popularity and approval by industry experts. One of the reasons why this has happened is that it doesn't require any drying time. This makes it a perfect option for anyone, especially companies that want their carpet cleaned fast.
So what does this cleaning method involves? Well, it involves the use of several cleaning compounds or powders. The cleaning compound or powder is usually applied to the bottom part of a carpet. This process involves the use of motorized counter-rotating brush machines.
This modern equipment opens up carpet fibres allowing the cleaning compound or powder to settle on it. If done properly, you'll have a thoroughly clean carpet. For dry cleaning, cleaning compounds contain biodegradable material.
These materials act as micro-sponges during the process of cleaning a carpet. They absorb dissolved dirt in the carpet. This leaves the carpet very clean after they've been removed. Key to note about dry cleaning carpet is that it is safe for all carpets. If you need a dry carpet fast then dry cleaning is perfect for you.
Advantages
Carpet dry fast without need the of special techniques or equipment (it takes between 20 to 60 minutes for a carpet to dry)
It is fast, easy to apply and also very inexpensive
Safe for carpets made with delicate materials like hemp or sisal
The rotating brushes used to offer excellent carpet fibre agitation
It involves the use of a small amount of moisture allowing it to dry fast
Disadvantages
Excessive dust build-up if the wrong equipment is used
It doesn't allow thorough soil extraction
Cannot clean deep down the carpet
Unsuitable for anyone who is allergic to dust
Seen a cleaning method you like for your Perth and Fremantle home or office? Give us a call or submit an enquiry and one of our cleaning experts will be happy to assist. You can also contact us for advice.
If you are not sure on a cleaning method that's right for you, don't hesitate to contact us. Our Carpet Cleaners are not only certified but are also friendly professionals. We use only the most up to date and sophisticated carpet cleaning methods to guarantee perfection. We'll make certain that your carpets are cleaned to the highest professional level.
Talk to our carpet cleaning expert NOW
0418 957 690
Read more: ALL ABOUT CARPETS AND CARPET STAIN REMOVER
CALL US TODAY
For Expert Carpet Cleaning in Perth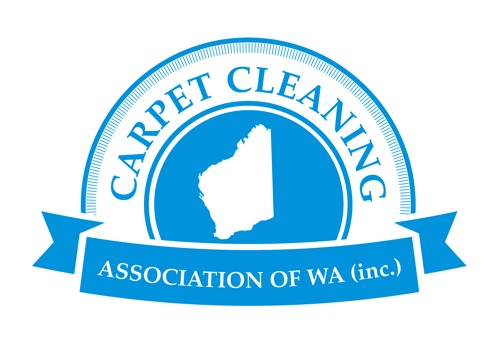 Carpet Cleaning Association of WA- Professionally
Cert III | PRM #30604 | Police Cleared
Fully Insured | Reg # 94179
WHY EXPERT CARPET CLEANING?
Guaranteed Quality Workmanship
National Accreditation Certificate 111
Fully Trained and Qualified
Ongoing commitment to quality practices and training
"Can I just say the guys did a great job last week and look forward to them back on Saturday as they were very professional and personable
Please remember this is level 1 admin area so remind them of the very deep clean on the key walkway where the carpet is black"
"I was very pleased with the work Travis carried out for me today. It has made a difference for sure.
Travis left his drink bottle here and I will put it at my front door for a few days in case he is coming this way again."
"Graeme was booked for 11.00am and he arrived at exactly 11.00am. Will reuse Expert Carpet Cleaning every 6 months without hesitation. Even managed to remove a stain that other so called highly rated carpet cleaners could not do in the past. Recommended."