We at Expert Carpet Cleaning can give your Tile and Grout cleaning a thorough wash leaving your tiles squeaky clean and your grout refreshed! Our Tile and Grout cleaning Perth cleans away the residues left behind from mopping and saves you precious backbreaking time from scrubbing all those grubby grout lines.
We use revolutionary hydro cleaning equipment that has been specially designed to clean your grout and tiles without any mess. No more scrubbing with strong acids or bleaches and a toothbrush on your hands and knees. Below you'll find benefits associated with taking up our professional tile and grout cleaning services.
You Get Professional Cleaning Services
When you take up our tile and grout cleaning Perth services you no longer have to worry about the quality of service you'll receive. We have a team of highly trained professionals ready to clean your tile and grout the best way possible. How do we know? Well, our professionals know exactly what cleaning techniques and cleaning products to use to get positive cleaning results.
Still not convinced? Well, our team of professional tile and grout cleaners use proper cleaning equipment and cleaning solutions. Our state of the art cleaning tools allows us to remove stubborn stains without damaging your tiled floors or grout. Additionally, the cleaning processes we use are designed to only deliver positive results. What all these come to is guaranteed quality tile and grout cleaning in Perth.
Convenience You Won't Get Anywhere Else
Speaking to any of our clients and they'll tell you convenience is one of the main benefits of our services. How does this work? Well, when you hire us to clean your tile and grout, you get peace of mind and convenience. With us, you simply give us a call, schedule an appointment and we'll come to do the cleaning for you.
Yes, taking up our services will probably cost you more compared to doing it yourself, but do you really want to? I mean personally cleaning your grout and tile is not a pleasant task.
Furthermore, it is normally a very tedious, tiring and time-consuming task. You can avoid all these inconveniences by simply taking up our services. With us, you not only get a quality finished work but you'll also get to save lots of time.
Guaranteed Positive Results
If you've ever hired a cleaning company to do you're cleaning only for them to disappoint you in the end, am sure you appreciate the guarantee of positive results. With Expert Carpet Cleaners, you are guaranteed positive results.
Whether its tile and grout or carpet cleaning, you can count on our cleaning team to deliver. We boast best tile and grout cleaning products, best tools, processes and techniques (including deep clean). This allows us to deliver quality service and as such offer our client guaranteed satisfaction.
With our satisfaction guarantee, you'll be able to have peace of mind and confidence in the services you get. In other words, you'll be confident that your grout and tile will be properly cleaned. Even better, our team does grout sealing and colour sealing processes after cleaning your grout and tile.
This is something that you will not get by opting to do it yourself or choosing another cleaner in Perth. Not sure how this helps? Well, this helps protect wet areas from water damage. Additionally, it prevents the growth of bacteria or mould. To put it another way, we'll leave your tiled floors and grout looking good as new.
Extended Lifespan of Your Tile Floors
As already mentioned, one of the benefits associated with our services is grout sealing and colour sealing processes. What this does to your tile other than keeping then clean is basically extend their lifespan. In addition to this, we also give tips and advice on how to properly clean and maintain your tiles.
For instance, what we normally tell our clients is to avoid cleaning tiles with regular mopping. Instead, go for tile cleaners designed to properly do the work. This is more so important when there is dust in the house. Using regular mopping to clean a dusty tile only pushes the dust on the grout lines.
Off importance to note is that tiles have a special glazing. This glazing keeps them gleaming and prevents dirt from penetrating their surface. This is important because dirt causes them to look dirty or change their colour. Lingering dirt can also lead to scratches and stains.
Spills, on the other hand, tend to affect the appearance and durability of the grout. In some cases, they are known to cause tile displacement. If not dealt with effectively your tile's special glazing might be affected. Hence, you won't be able to notice any signs of deterioration and extends your tile floors' lifespan.
Our Services Will Save You Money
Yes, taking up our professional grout and tile cleaning services will save you money. I know we've already mentioned how our services can be expensive compared to you doing it alone. However, in the long run, our services will help you save money.
With our services, you wouldn't have to spend money on cleaning products or tools. Furthermore, you'll be able to do away with unnecessary replacement costs or delays.
Taking up our professional tile and grout cleaning services might be expensive at first. However, if you factor in the cost of what we've just highlighted, you'll realise that you'll be saving a lot.
In Conclusion
With this lengthy knowledge, let us restore your soiled Grout and Tiles while you relax. Give us a call today by dialling the following Expert Carpet Cleaners number 0418 957 690. There is also an option of contacting us via email using expert@expertcarpetcleaning.com.au.
You can as we'll use this contact details to request a free quote. We are always happy to share this information with our clients.
CALL US TODAY
For Expert Carpet Cleaning in Perth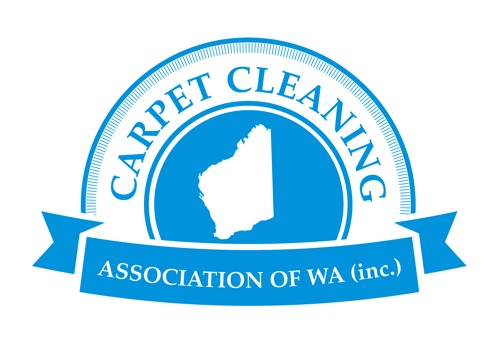 Carpet Cleaning Association of WA- Professionally
Cert III | PRM #30604 | Police Cleared
Fully Insured | Reg # 94179
WHY EXPERT CARPET CLEANING?
Guaranteed Quality Workmanship
National Accreditation Certificate 111
Fully Trained and Qualified
Ongoing commitment to quality practices and training
"Can I just say the guys did a great job last week and look forward to them back on Saturday as they were very professional and personable
Please remember this is level 1 admin area so remind them of the very deep clean on the key walkway where the carpet is black"
"I was very pleased with the work Travis carried out for me today. It has made a difference for sure.
Travis left his drink bottle here and I will put it at my front door for a few days in case he is coming this way again."
"Graeme was booked for 11.00am and he arrived at exactly 11.00am. Will reuse Expert Carpet Cleaning every 6 months without hesitation. Even managed to remove a stain that other so called highly rated carpet cleaners could not do in the past. Recommended."