WE SERVICE SUBURBS ACROSS PERTH!
When Expert Carpet Cleaning launched back in 1993, we focused most of our energy on Fremantle. We were a small, family-owned operation still getting our footing back in those days, and we operated within a fairly tight radius of our headquarters. After all, our services were in high demand, and we certainly didn't have to travel far to find customers.
But we've grown in the decades since. We have more vans and a longer roster of professional carpet cleaners on staff. As a result, we're able to operate across a much broader service area. Today, we regularly clean floors and carpets across Perth's Western Suburbs – offering carpet cleaning in Nedlands, Dalkeith and beyond.
If your property is located in the Western Suburbs and is in need of routine upholstery cleaning, in-depth carpet cleaning or even something as extreme as post-flood carpet restoration, then the professionals at Expert Carpet Cleaning Perth can help. Contact our team today to find out more.
An Extensive Range of Carpet and Floor Cleaning Services for Perth's Western Suburbs

Our company has grown into one of the most-trusted carpet cleaning services in the Western Suburbs, but we also provide many other peripheral services. Here is a partial list of the various carpet-, floor- and upholstery-cleaning services that Expert Carpet Cleaning provides:
Steam Carpet Cleaning – As a trusted provider of carpet cleaning in Cottesloe and the surrounding area, we regularly provide our clients with in-depth steam cleaning for their carpets. This is the recommended method for routine cleanings, as well as for carpets made of natural fibres such as wool.
Dry Cleaning – Dry cleaning is great for apartment buildings where access is difficult. Or for maintenance cleaning and when a swift drying time is required.
Upholstery Cleaning – In addition to carpet cleaning in Claremont and other Western Suburbs, we also provide an upholstery cleaning service for local homes and offices. We can restore your recliners, sofas and fabric-upholstered office chairs to their original condition.
Tile and Grout Cleaning – Our team are equipped to help with much more than carpet cleaning. We can also clean the tiles and grout on your property, restoring them to their original shine and lustre.
Pressure Washing – Indoors and out, our team of cleaners can assist. After cleaning your carpets and scrubbing the grout between tiles, we can also give your patio or driveway a refresher with an intense round of pressure washing.
Flood Restoration – Whether a plumbing issue has flooded your home with water, or an actual flood has breached the threshold, the resulting damage to your carpets can be significant. Call our team as soon as the emergency develops, and we'll do our best to minimise the damage to your carpets and have them looking their best in no time.
If you have a specific floor or surface cleaning project that you require assistance with, contact our team to find out how we can help. We'll leverage our skill set, experience and equipment to create a tailored cleaning service for you.
No Carpet Cleaning Job is Too Large or Small for Us!
From cottesloe carpet cleaning for beachfront residents to industrial-strength dry carpet cleaning at Mosman Park, we have the equipment and know-how to get the job done right. We accept jobs of any size and will treat large, industrial complexes with the same care and attention that we would provide for a small studio apartment.
Whether it's a showroom, an office building or a beachfront rental, our crew is up to the task of cleaning your carpets, upholstery, flooring, decking and driveway. We even clean carpets in boats moored along the coast from time to time. In short, if your property has a carpet, we can make it clean.
If your property is located in the Western Suburbs, or even in the greater Perth metropolitan area, give us a call to find out if we can help. Our team is highly mobile, and we regularly venture outside of our routine service area to take on special projects and assignments. Given our strong reputation, it's not at all uncommon for private property owners and business operators outside of the Western Suburbs to charter our carpet cleaning services. Get in touch with us by calling Graeme on 0418 957 690 to arrange a free, no-obligation consultation.
CALL US TODAY
For Expert Carpet Cleaning in Perth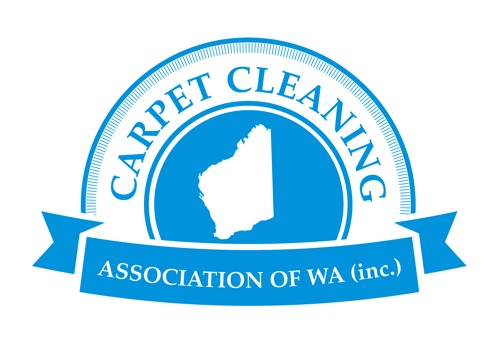 Carpet Cleaning Association of WA- Professionally
Cert III | PRM #30604 | Police Cleared
Fully Insured | Reg # 94179
WHY EXPERT CARPET CLEANING?
Guaranteed Quality Workmanship
National Accreditation Certificate 111
Fully Trained and Qualified
Ongoing commitment to quality practices and training
"Can I just say the guys did a great job last week and look forward to them back on Saturday as they were very professional and personable
Please remember this is level 1 admin area so remind them of the very deep clean on the key walkway where the carpet is black"
"I was very pleased with the work Travis carried out for me today. It has made a difference for sure.
Travis left his drink bottle here and I will put it at my front door for a few days in case he is coming this way again."
"Graeme was booked for 11.00am and he arrived at exactly 11.00am. Will reuse Expert Carpet Cleaning every 6 months without hesitation. Even managed to remove a stain that other so called highly rated carpet cleaners could not do in the past. Recommended."